Forum home
›
Product Tests
›
Sponsored discussions
Tell Lyclear your stories and thoughts about head lice: vouchers to win!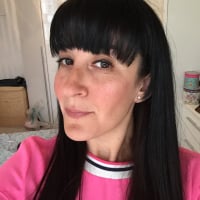 DanielleMFM
admin
Hello.

LOADS of children (and their parents!) get head lice, so why is it something nobody really talks about? Lyclear, who make clinically proven head lice treatment shampoo, lotion and spray, want to break the head lice taboo and encourage us all to fess up to our head lice horrors and funny moments.
To be in with a chance of winning, please post on this thread, and tell Lyclear your best stories about what's happened when you or your children have had head lice/nits and you could win a £200 Amazon voucher for sharing! If your children aren't old enough to have encountered these little head-infesters yet, you can still join in the discussion: simply tell us what you've heard about head lice – maybe what friends or family have told you – or how you think you would feel if your child got nits.
Everyone who posts (and answers the question fully) will be entered into a prize draw to win the £200 Amazon vouchers.
We'll keep this thread open until 7th February 2019, and we'll announce the winner's name a few days later.
This discussion is sponsored by Lyclear. Lyclear's Treatment Shampoo, £14.99 for 200ml, is clinically proven to kill up to 100% of head lice – and you can treat infested hair in 15 minutes, washing it at the same time. Please note that comments and pictures you post here may be used by Lyclear in future marketing material. See full Ts & Cs here.
This discussion has been closed.