Forum home
›
Talk To Us
›
Sponsored discussions
Tell Shared Parental Leave what your maternity/paternity leave was like: win a voucher!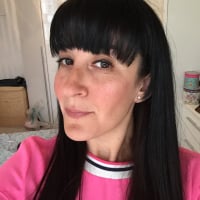 DanielleMFM
admin
Hello.
Shared Parental Leave and Pay is a government policy that helps eligible parents to combine work with family life.
It means you and your partner can share up to 50 weeks of leave and up to 37 weeks of pay. You can choose to take the leave and pay in a flexible way, maybe planning to be off work together for up to 6 months or maybe staggering your leave so that one of you can always be at home with your baby in the first year.
You could win a £200 Amazon voucher for sharing, on this thread, what your maternity/paternity leave was like.
To be in with a chance of winning, please post on this thread to share what your maternity/paternity leave was like – was it as you imagined it would be or not? What were the highlights and the most memorable moments? Please feel free to post up a picture, too, if you'd like to: the people at the Shared Parental Leave campaign would love that!
We'll keep this thread open until 11/4/19, and we'll announce the winner's name a few days later.
This discussion is sponsored by Shared Parental Leave. Please note that comments and pictures you post here may be used in future marketing material. See full Ts & Cs.