Forum home
›
Product Tests
›
Sponsored discussions
Share great stories about your dog and what they mean to your family: £200 voucher courtesy, Winalot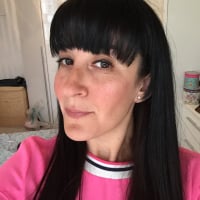 DanielleMFM
admin
Hello.

For almost 100 years, Winalot, have been making 100% complete and balanced dog food, made with wholesome, quality ingredients, with essential vitamins and minerals. Share on this thread any great stories about your pet dog, and what your dog brings and means to your family.

To be in with a chance of winning, please scroll to the text box at the bottom of this thread, and tell Winalot any great stories about your dog, and what they bring and mean to your family, and you could win a £200 Amazon voucher for sharing. If you wanted to share a picture of your dog too, that would be amazing.
Everyone who posts (and answers the question fully) will be entered into a prize draw to win the £200 Amazon voucher. 

We'll keep this thread open until 01/11/19, and we'll announce the winner's name a few days later. 
For another great chance to win – this time a dog-friendly coastal break – you can also share your story over on Great British Dogs

This discussion is sponsored by Winalot: Feeding Greatness since 1927. Please note that comments and pictures you post here may be used by Winalot in future marketing and advertising material. See full Ts & Cs here. 
This discussion has been closed.