Forum home
›
Product Tests
›
Sponsored discussions
Tell Whirli your tips for little ways you can make Christmas more eco-friendly: £200 voucher prize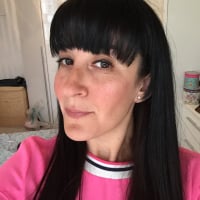 DanielleMFM
admin
Hello.
Whirli would love you tell them your tips for little ways you can make this Christmas more eco-friendly, and you could win a £200 Amazon voucher for telling them.
Whirli say "Meet Whirli – the toy swapping subscription service that lets you test and try toys, before deciding whether you want to keep them, or swap them, with no time limits. Whirli works via a monthly subscription plan. You simply pick from the 1,000s of toys we have to offer, suitable for every stage of a child's development, and the toys are yours to play with for as long as they are being loved at home. When your child is done playing, just send them back and swap for something else! You could of course keep it forever if your child has fallen in love with a toy, and buy it from us for a less-than-retail price.
     "Whirli are all about zero waste (our packaging is plastic-free) and reducing the amount of toys ending up in landfill, so when you're done with a toy, simply return it! Our members can borrow toys worth on average 4 times more than the cost of their subscription. So, stop toy shopping, start toy swapping!"
To be in with a chance of winning the £200 Amazon voucher, scroll to the text box at the bottom of this page, and tell Whirli your tips for little ways you can make this Christmas more eco-friendly.
Everyone who posts and answers the question fully, will be entered into a prize draw to win the £200 Amazon voucher.


We'll keep this thread open until 03/12/21, and we'll announce the winner's name a few days later.
Find out all about Whirli here. 
This discussion is sponsored by Whirli. Please note that comments and pictures you post here may be used by Whirli in future marketing and advertising material. See full Ts&Cs here.
This discussion has been closed.