Forum home
›
Toddlers & older children
›
Toddler
Night terrors? Does your child get them?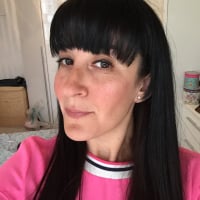 DanielleMFM
admin
Hi everyone,
We were wondering if your child has ever had night terrors, and if so, at what age? 
If you've never heard of night terrors before (and neither had we before we had toddlers/preschoolers), they're different to nightmares and can be a bit shocking to witness if you've never come across them before. Your child may scream or cry, sit up or thrash about but, although his/her eyes are open, your child is not fully awake and won't know who you are. 
They're not that common but they are a bit of a toddler/preschooler thing. If you want to read more about them, do read our ]longer article about them 
Some of us have children who had night terrors; some of us have children who didn't, so we're really interested to find out whether your children have them or not. 
And what you do when it happens. Any good tips?
Please do let us know by posting a reply to this thread. Thank you!