Forum home
›
Getting pregnant
›
Chemical pregnancy? Help? Confused

Jade218
Regular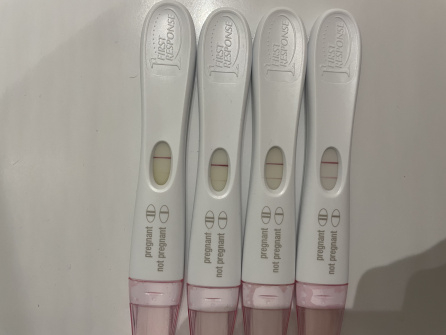 Hi all I am just wondering if anyone had any advice. 
I have had numerous miscarriages and a few chemical pregnancies. Usually with my chemicals they go are faint lines and quickly become negative. 
I did a few tests pre AF and got faint positive but they didn't progress much then tested again the day before AF was due and seemed slightly darker…

I then got my period the day it would be due (yesterday) so thought definitely a chemical pregnancy but re tested anyway, and the line was darker. I re tested again and again it seems darker. But I'm continuing to bleed like a period I'm so confused…. 
Attached photo is the tests;
2 days pre period 
1 day per period 
day of AF 
today