Forum home
›
Getting pregnant
›
Ovulation sticks..help please!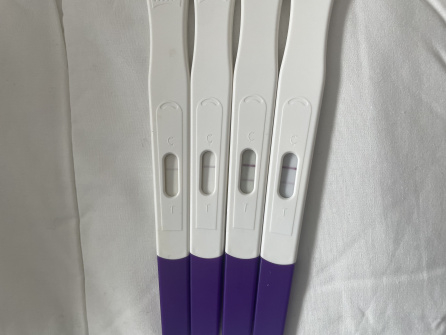 Hi there, trying to conceive my first baby.
I know I can ovulate as I had a chemical pregnancy in February.
I am now trying to track ovulation to conceive. I have short cycles 26/27 days and usually ovulate around day 11/12. 
I have been using the ovulation sticks for the past 4 days (see photo) my last ovulation stick (the third one) looked almost positive so I thought I would definitely be ovulating today but my one today looks lighter that yesterday? 
Please can anyone give me help and advice? 
Thank you very much 
Shelley