Forum home
›
Archived Birth Clubs
›
My baby was born in Sept 2011
Some great news and some bargains
Well a few weeks ago my friend gave birth at 25 weeks. Her little boy weighed 1lb 0.5oz...so tiny. I got to see a picture of him today and he is so gorgeous. He is being weaned of the ventilator and now weighs 2lb 10oz. He needs to get to 4lb before he can go home but they are looking at the end of September. What makes this story even more special is that she lost a little boy before this one was born. She has 2 very special boys in her life and I am proud to say I know them

So, to my bargains (as its been a while) I promised myself I wouldn't go pink crazy but it hasn't turned out that way. I already had most things for the baby but pink has taken over my life lol most of the things I had were from friends that had boys so a lot of blue and green. I wanted pink lol
1.) I already had a bouncy chair but it was yellow and I didn't really like it. So I seen this one on a local selling page and had to have it. RRP ??44.99 and I paid ??10!!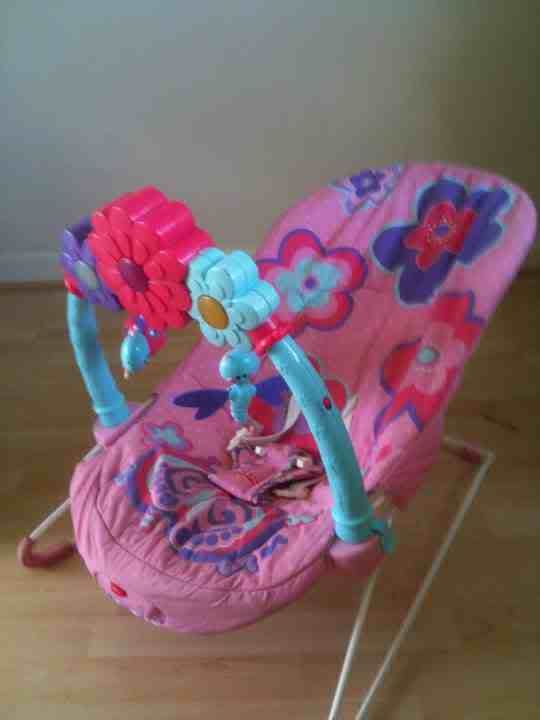 2.) I also had a playmat, 2 in fact but one was green and one was blue. My friend was selling this one. RRP ??24.99 and I paid ??15
3.) I have 2 baby walkers
this one makes 3. I have the one I had on Megan but couldn't find the toys for and the other was from a friend and it is lovely but its not pink
This one my friend was also selling RRP ??60 and I paid ??20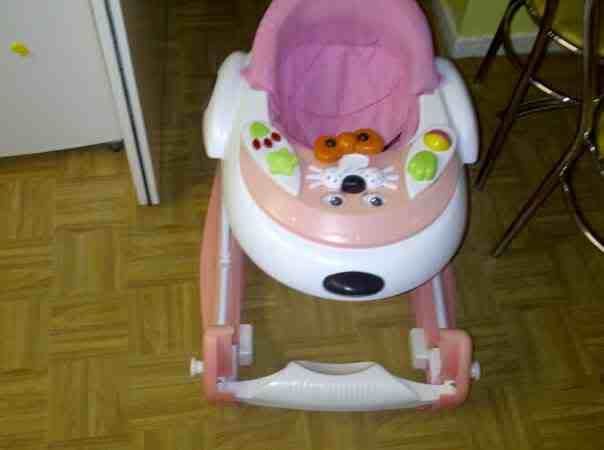 I also managed to get a minnie mouse blanket to cover the winnie the pooh quilt we have for ??2.50 and a minnie mouse rug for ??4 both from ebay!!
The stuff I have that was given to me I am going to give to a local charity that help young mothers but my friend is having a boy so she gets first pick......
I LOVE PINK