Forum home
›
Babies
›
Baby
Serena Williams says she'll be back at work 4 months after birth: could you do the same?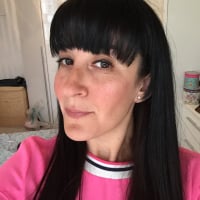 DanielleMFM
admin
Hello.

We've just seen this lovely picture, posted on Snapchat, by the tennis-ace Serena Williams, of her and her 6 week old daughter Alexis, shortly after announcing that she'll be returning to the courts to defend her Australian Open tennis championship in January – just 4 months after the birth!
Woah! We're amazed that she's already planning her return to work (even though, of course, it's her job to be in incredible physical shape) but we're not sure we could have run down the garden path 4 months after giving birth, let alone run around a tennis court!
And, you know, even if we could, some of us definitely wouldn't have wanted to. We'd love to know what you think about Serena's plans for returning to work, and if you could do the same, so please do come and tell us, by posting a reply to this thread.