Forum home
›
General Chat
›
General chat
When is it not ok to kiss your child on the lips?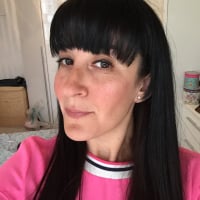 DanielleMFM
admin
Hello everyone, we wondered what you thought about this article we've written today about kissing your baby on the lips. It's a topic that's certainly kicking off.

We think many parents kiss their own children on the lips - but is there an age your children reach when you shouldn't be kissing them on the lips anymore?

This debate has been sparked by new mum Sam Faiers and her 25 year-old boyfriend Paul Knightley, after Paul kissed his mum on the lips while on television (Want to see the pic? Click here)

Do you think it's inappropriate for a man or woman (or teenager!) to kiss their mum or dad on the lips? Or maybe you think it doesn't matter what age your children are, they are always your babies?
Or maybe you're anti-lip-kissing all together?

Please do come and tell us by adding a post to this thread.