Forum home
›
Pregnancy
›
Miscarriage & pregnancy loss
Is this a miscarriage?? Do i need to go to doctors?
Trigger warning for pictures!!!!!
-
During September (around maybe the 15th???) I started the depo shot
 Everything been fine but i noticed my period was about a week late (didnt think too much of it as my periods have been wonky for the past few months)  but last night i felt a clot pass and i go to clean up and i find this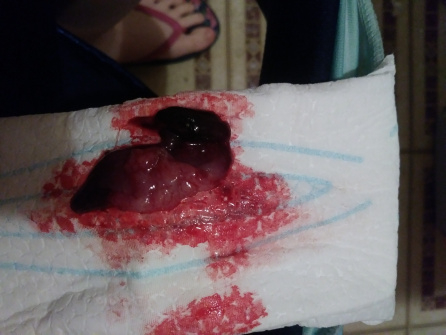 Im honestly very scared and dont know what to do. I wasnt ready for kids but i wasnt ready for this either.