Forum home
›
Pregnancy
›
Miscarriage & pregnancy loss
Chemical pregnancy or actually pregnant?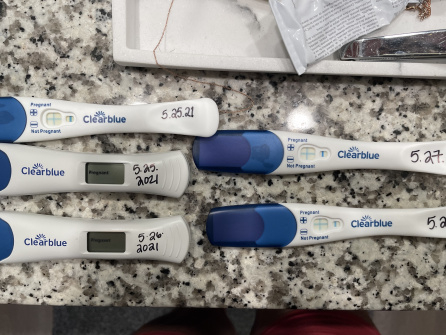 Hi moms,
So I am 4 months postpartum and I decided to get off birth control because it made me sick. My SO & I didn't use protection and resulted in me having to get a plan b. My period came two weeks earlier than usual (or what I think was my period) and then I bled heavily for 3 days about a week and a half later. I tested the following day and received a positive pregnancy test and continue to do so. Is it possible that I'm actually pregnant or could it be the HCG left from a chemical pregnancy and that's why it's showing positive?
I have a doctor's appointment in about two weeks, but the nerves are killing me.