Forum home
›
Archived Birth Clubs
›
My baby was born in Mar 09
Introducing baby Xander Damien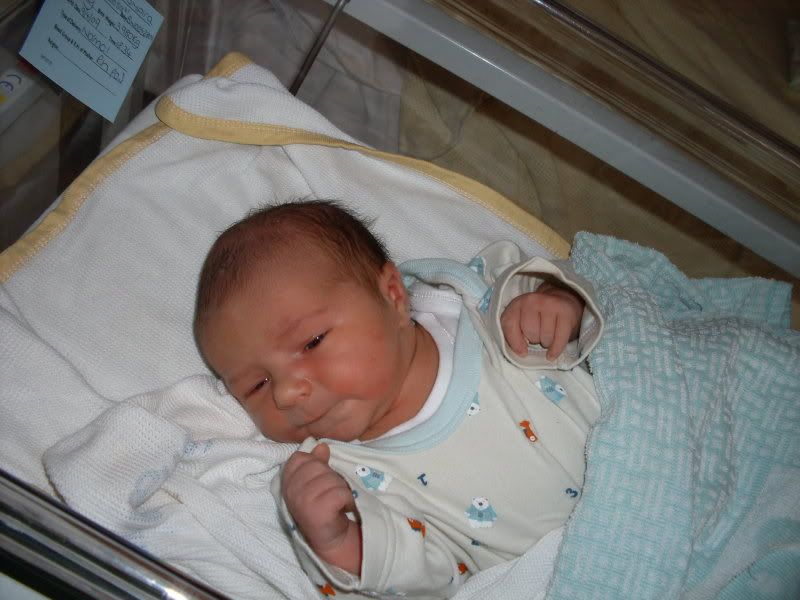 Born 09/04/09, at 18:34, weighing 8lbs 11oz, 28 hour labour but only 8 hours active labour. Very traumaic birth and after birth for me, but will update with birth story when I get 5 minutes. Needless to say though he was fashionably late andI never did get my water birth, instead ended up hooked up to moniters, unable to move, flat on my back, feet in stirrups!
He was 15 days late but worth every second I spent waiting and evey pain I felt.
He is such a good boy and I have fallen in love all over again

I know I no longer 'belong' here, but thought I would let you ladies know.
xxx