Forum home
›
Product Tests
›
Product tests
Britax Römer BABY-SAFE i-SIZE product test: the feedback thread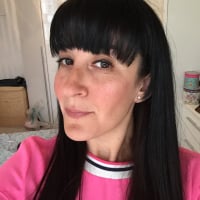 DanielleMFM
admin
Hello.
This is the feedback thread for those of you who are testing the Britax Römer BABY-SAFE i-SIZE car seat for us as part of our latest MadeForMums product test.
You should all have received your car seat (or it's speeding its way to you right now!). Do have fun testing it out with your baby and please also take some pictures of your child in the car seat.
Then, please give us your feedback on this thread by answering the following 5 questions:
1.     What did you think of the car seat when you got it?
2.     How did you get on with installing it in your car and adjusting the straps and headrest?
3.     How comfortable do you think your child is in the car seat? ? Please post up the picture(s) of your baby in the pushchair (to upload a pic, click the little camera icon at the top right of the 'Add your reply' box)
4.     What do you think of the lie-flat seat and also the adjustable base?
5.     Would you recommend this car seat to a friend?
Everyone who leaves quality feedback and answers all 5 of our questions (and is part of our product test) will be put into a draw to win a £100 Amazon voucher.
Thank you so much – and good luck!