Forum home
›
Product Tests
›
Product tests
Monkey Monkey Sunglasses product test: the feedback thread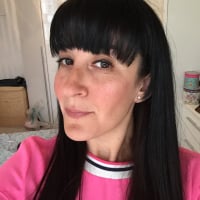 DanielleMFM
admin
Hello.

This is the feedback thread for those of you who are testing the Monkey Monkey children's sunglasses for us, as part of our latest MadeForMums product test.
You should have received your sunglasses, or they're speeding their way to you right now!. Do have fun with your child testing out the sunglasses, and please also take some pictures of your child, while they are wearing them.
Then, please give us your feedback on this thread by answering the following 4 questions:
1. What does your child think of the Monkey Monkey sunglasses?
2. What do you think of the look and design of the sunglasses?
3. How important is it to you that children's sunglasses protect a child's eyes against both UVB and UVA light?
4. Would you recommend Monkey Monkey sunglasses to other parents?
Everyone who leaves quality feedback and answers all 4 of our questions and posts pictures (and is part of our product test) will be put into a draw to win a £100 Amazon voucher.
Thank you so much – and good luck!