Forum home
›
Product Tests
›
Sponsored discussions
Tell Nurofen for Children your top tips for cheering up your unwell child: voucher to win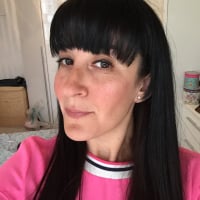 DanielleMFM
admin
Hello.
Nurofen for Children have just launched their brand new FeverSmart™ Temperature Monitor, so you can track your child's fever or high temperature via their app continuously, giving you greater peace of mind.

Nurofen for Children would like you to tell us your tips, non-medicinal remedies and soothing ideas for cheering up your poorly baby or child. Tell us your top tips and you could win a £200 Amazon voucher for sharing!
All you need to do is post on this thread, your best tips for cheering up your poorly little one. Remember, we're not looking for medicine suggestions (please don't post any or we may have to remove them) but for little things you do to soothe and comfort your child when they're under the weather. 
Everyone who posts their tips will be entered into a prize draw to win a £200 Amazon voucher.
We'll keep this thread open until 15 June 2018, and we'll announce the winner's name a few days later.
This discussion is sponsored by Nurofen. Terms & conditions apply. Please note that comments and pictures you post here may be used by Nurofen in future marketing material.

This discussion has been closed.