Forum home
›
Product Tests
›
Product tests
Fancy testing a Joie i-Spin Safe car seat worth £300? £200 Amazon voucher up for grabs too!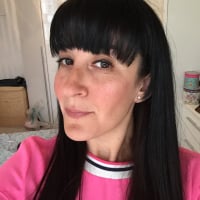 DanielleMFM
admin
Hello. 
We are looking for 10 parents or carers of children aged 6 months to 3 years old (your child must not be taller than 105cm/18.5kg), with a car with ISOFIX fittings, who would like to join our latest MadeForMums product test, to test and keep a Joie i-Spin Safe car seat, worth £300.
Joie says "We would like to introduce you to our brand new i-Spin Safe car seat. Not only does it have a fantastic one-hand 90° rotation function, this i-Size rearward-only facing seat comprises of a 5 point harness buckle-up, 6 recline positions sleepy time tilt, a one-time ISOFIX install and Guard Surround Safety side impact protection panels. The i-Spin Safe is also Swedish Plus Test certified, which combine high travel speeds with rapid deceleration to create the greatest g-forces of any car seat crash test. With only a select number of car seats having passed this test, you can rest assured your precious bundle, is safe and secure in comfort and style"
To be in with a chance of being a tester of the i-Spin Safe, firstly, you need to check this car seat is compatible with your vehicle by clicking here. Then, please add a reply on this thread, letting us know:
1. The car seat is compatible with your car
2. Your child's age, date of birth, and if they are over 2 years old please tell us their height and weight.
3. Please tell us if you currently use a rearward-facing car seat or forward-facing car seat
4. Please also confirm the make and model of your car and that it has ISOFIX fittings too.  
If you're chosen to be a tester, we'll send you a Joie i-Spin Safe car seat. Then we'll ask you to test it out, and give your feedback by answering a few simple questions and posting up some pictures, on a special (different) Product Tests feedback thread.
Everyone who leaves quality feedback (quality means answering all the questions fully and posting your pictures) and is part of this product test, will be entered into a draw to win the £200 Amazon voucher.
Note: Any comments and pictures you post on our Feedback thread may be used Joie in future advertising and marketing material. See full Ts&Cs here.
This discussion has been closed.