Forum home
›
Product Tests
›
Product tests
Fancy testing BORRN soft and squishy silicone feeding bottles? £200 Amazon voucher up for grabs!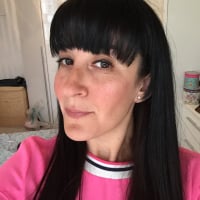 DanielleMFM
admin
Hello. 

We are looking for 10 parents or carers of babies aged 6 – 18 months old, who are already established bottle feeders to join this product test, to test and keep a selection of BORRN bottles and teats, and provide your feedback.  
BORRN says "Our mission at BORRN is to deliver mess-free, durable and innovative solutions, making lives of parents more enjoyable. That's why we have created BORRN's soft and squishy silicone bottles: once touched, they're hard to put down. BORRN bottles are toxic free because they are 100% sealed with medical grade silicone, therefore no milk comes into contact with any plastic. BORRN bottles are BPA free, and, have a 'haptic touch' thanks to the soft, tactile, soft feeling silicone bottle body, making them easier for little hands to hold and squeeze. Plus, the ultra wide neck 2-piece design saves time and effort to clean. They're scratch proof, virtually unbreakable, and come complete with a super flexible breast-like teat, providing comfort your baby as they feed. BORRN bottles also come equipped with an anti-colic DuoValve system, which helps prevent bubbles forming, to hopefully reduce colic or any discomfort".
To be in with a chance of being a tester of the BORRN feeding bottles, please add a reply on this thread (by scrolling to the text box at bottom of this page), telling us know the following 3 things:
1. What is your baby's age and date of birth? (This product test is strictly open to babies aged 6 -18 month only)
2. Please confirm your baby is an established bottle feeder only.
3. Roughly how many bottles do you use in a 24 hour period?
If you're chosen to be a tester, we'll send you a selection of BORRN bottles and teats (RRP £17.50 per bottle). Then we'll ask you to test them out and give your feedback by answering a few simple questions and posting up some pictures, on a special (different) Product Tests feedback thread.
Everyone who leaves quality feedback (quality means answering all the questions fully and posting your pictures) and is part of this product test, will be entered into a draw to win the £200 Amazon voucher.
Note: Any comments and pictures you post on our Feedback thread may be used BORRN in future marketing material. See full Ts&Cs here.
This discussion has been closed.