Forum home
›
General Chat
›
Products & best buys
Lush Sleepy Body Lotion: does it really help your toddler sleep? Fancy trying it for out for us?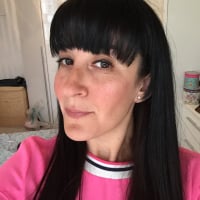 DanielleMFM
admin
Hi everyone, 

A few weeks ago, a mum's post that Lush Sleepy Body Lotion helped stop her 18-month-old waking 5 to 6 times a night went viral (you can read our article about it here). 

But what we REALLY want to know is, will Lush Sleepy Body Lotion work miracles on other toddlers' sleep patterns, too?
We have 5 pots of Lush Sleepy Body Lotion and we're looking for 5 mums to try it out on their toddler – and let us know what effect, if any, it has on their child's sleep. 
If you'd like to try it out, just post a reply on this thread, and tell how old your child is (we're looking for 1 year old +).