Forum home
›
Product Tests
›
Site questions & suggestions
Toy testers needed: sign up here for the chance to judge our MadeForMums Toy Awards 2018! UPDATE!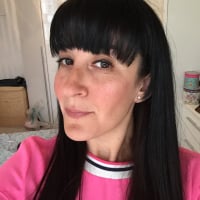 DanielleMFM
admin
Hi everyone, 
We're just getting ready for the MadeForMums Toy Awards 2018 and we're looking for parents of babies and children from newborn up to the age of, and including, 14 years old, to help us judge the various toy categories.

If your child is selected to be a tester, you will need to be around to test and give feedback during August. And of course, one of the best perks of being a toy tester is you'll get to keep whatever you test out for us.

To be in with the chance of being a toy tester, please:
- Complete this short online form which will tell us how old your child is, your address, and other relevant details we will need to match your child to their toy.
- You must complete this form, for each child you wish to signup as a judge - it should only take a few minutes per child. 
- Please do come and post on this thread letting us know you've filled it in. 
Please do note: signing up doesn't guarantee your child will be a judge: it depends on the numbers signing up and the age range of toys shortlisted. We're sorry we can't choose all of your children!
If you have any questions at all, please do post a reply to this thread and we'll answer them right away.