Forum home
›
Product Tests
›
Sponsored discussions
The final Heinz for Baby weaning diaries – share your thoughts here: £200 John Lewis voucher prize!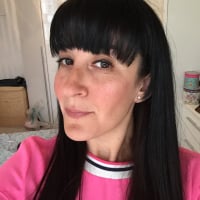 DanielleMFM
admin
THE 3RD AND FINAL INSTALMENT OF THE HEINZ WEANING DIARIES ARE HERE – WITH 3 CHANCES TO WIN A NEW PRIZE!
Hello.
Over the past few months, Heinz for Baby and MadeForMums have been joining forces, to find out everything you had to tell us about the weaning your babies on to solid food. 
We've been asking you to comment on the journals and video diaries made by 3 families with weaning babies, hand-picked from our MadeForMums community. 
And we've been loving your comments so much, we're asking you for more!
This time, in the third and final instalments of the families' weaning diaries, we follow:
- Baby Mia, as her parents try to balance solid food with milk feeds.
- Baby Savraj, whose parents are looking for ways to keep him calm in his high chair
- Baby Alfie, whose parents are wondering if he will now eat grown-up meals
Heinz for Baby would love you to watch the video and read the journal for each family's new weaning diary (click on the links above on each child's name). Then, come back and tell us on this thread how the diaries resonate with you.
For each family you post about, you get an entry into our prize draw to win the £200 John Lewis voucher. So, if you make 3 individual comments/posts – once for each family's diary – you get 3 entries!
To post, please scroll to the bottom of the page, and add your comment about each family in the reply box, making sure you mention which family you are referring to.  
Everyone who posts (and answers the question fully) will be entered into a prize draw to win the £200 John Lewis voucher.

We'll keep this thread open until 8/4/20, and we'll announce the winner's name a few days later.


This discussion is sponsored by Heinz. Please note that comments and pictures you post here may be used by Heinz for Baby in future marketing and advertising material. See full Ts & Cs here. 

This discussion has been closed.