Forum home
›
Product Tests
›
Product tests
Fancy testing Bacofoil Zipper Bags? £300 Amazon voucher up for grabs! Sign up here!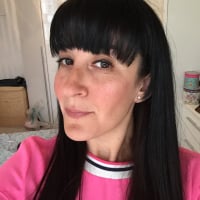 DanielleMFM
admin
Hello. 

We are looking for 20 parents or carers to join our latest MadeForMums product test, to test out Bacofoil Zipper bags.
Bacofoil says "Our Zipper bags are the perfect all rounder. Not only are they great for freezing batch cooked food, storing and freezing soups or liquids, (they even come with a handy stand-alone base!) whilst always keeping the freshness locked in, they're also handy on the go companions. You never need to worry about leaky school lunches, as these Zipper bags create an air tight seal, so what's in the bag stays in the bag. Plus they are totally washable and reusable, and they're so easy to zip, even for the littlest of hands. Our Zipper bags are also perfect for storing your child's toys, playdoh, putty, or anything else you would like to keep zipped and tidied away."
To be in with a chance of being a tester, you need to add a reply to this thread (please scroll to the text box at the bottom of this page), letting us know you would like to take part.
If you're chosen to be a tester, we'll send you 2 boxes of Zipper bags, to test (RRP £2 for 15 small bags & £2.50 for 12 medium bags). Then we'll ask you to give your feedback by answering a few simple questions on a special (different) Product Tests Feedback thread and to post a picture of what you zipped in the Zipper bag!
Everyone who leaves quality feedback (quality means answering all the questions fully and posting your pictures) and is part of this product test, will be entered into a draw to win the £300 Amazon voucher.
Note: Any comments and pictures you post on our Feedback thread may be used by Bacofoil  in future advertising and marketing material. See full Ts&Cs here.
This discussion has been closed.