Forum home
›
Product Tests
›
Product tests
Fancy testing Fifi & Friends baby care products? Sign up here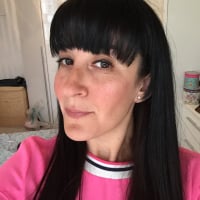 DanielleMFM
admin
Hello.
We are looking for 20 parents of babies and children aged 5 months to 5 years old, to join our latest MadeForMums product test and to test out the Fifi & Friends baby and toddler skin and hair care collection.
To be in with a chance of being a tester, you need to have a baby or child aged 5 months to 5 years old, and you need to add a reply on this thread, letting us know your baby or child's age and sex.
If you're chosen to be a tester, we will send you 3 products according to your baby or child's age. The baby group will receive: Daily Bottom Butter £8, Super Soft Baby Body Wash £8 and Heavenly Scented Baby Mist £12. The toddler group will receive: Gentle Nourishing Shampoo £9, Super Soft Baby Body Wash £8 and Conditioning Detangling Spray £7.
Then we'll ask you to give your feedback by answering a few simple questions and posting up some pictures on a special (different) Product Tests Feedback thread. Everyone who leaves quality feedback will be entered into a draw to win the £200 Amazon voucher.
Fifi & Friends, believe that nature knows best when it comes to being kind to your child's skin. Suitable for even the most sensitive skin, the collection is filled with all the essentials for your little one's skin and hair needs.
This discussion has been closed.