Forum home
›
Product Tests
›
Sponsored discussions
Tell Dolmio what a regular family dinner is like in your home: £200 Amazon prize up for grabs!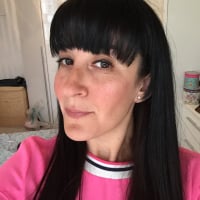 DanielleMFM
admin
Hello.
Dolmio have teamed up with food bank charity, the Trussell Trust, to a stand against hunger across the UK. 
Dolmio says "14 million people in the UK are living in poverty, and we know that some families can't afford to put dinner on the table. This is why we have partnered with the Trussell Trust, and donated £100k to support the provision of 2 million meals in emergency food parcels, to people in crisis. We believe that no one should go hungry and that everyone should be able to enjoy dinnertime, be it in front of the TV, on the sofa, or around a table, because dinnertime matters. It's a time for bonding as a family, spending valuable time together, looking after our mental health and wellbeing, and appreciating how fortunate we are, to be able to enjoy it".
To be in with a chance of winning, please post on this thread (by scrolling to the text box at the bottom of this page), and tell Dolmio what a regular family dinner is like in your home. You could win a £200 Amazon voucher for sharing! And, if you wanted to post a picture of your dinnertime too, Dolmio and the Trussell Trust would love that. Everyone who posts (and answers the question fully) will be entered into a prize draw to win the £200 Amazon voucher.
We'll keep this thread open until 15/09/20, and we'll announce the winner's name a few days later.


This discussion is sponsored by Mars Food UK Limited, makers of Dolmio. The promoter is Immediate Media. Please note that comments and pictures you post here may be used in future advertising and marketing material for Dolmio products, subject to your consent. Open to UK residents aged 18 or over. See full Ts & Cs here.
This discussion has been closed.