Forum home
›
Product Tests
›
Sponsored discussions
Tell Gourmet Nature's Creations all about your cat and what they mean to you: £200 Amazon prize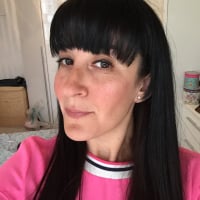 DanielleMFM
admin
Hello.
Luxury cat food brand Gourmet Nature's Creations would love to hear all about your cat and what your cat means to you. And you could win a £200 Amazon voucher for telling them.
Gourmet Nature's Creations say: "We know how much cat owners love and adore their cats, which is why, when it comes to pet nutrition, we don't just try to meet standards, we strive to exceed them, creating the best luxury cat food for your feline foodie.. We believe in pampering and spoiling our purrfect feline friends. Each exquisite recipe is crafted to make any discerning cat savour every delightful bite. After all, your feline foodie deserves the very best!"
To be in with a chance of winning, please post on this thread (scroll to the text box at the bottom of this page) and tell Gourmet Nature's Creations all about your cat and what they mean to you. If you'd like to share a pic of your cat, too, Gourmet would Nature's Creations LOVE that. 
Everyone who posts (and answers the question fully) will be entered into a prize draw to win the £200 Amazon voucher.

We'll keep this thread open until 28/10/20, and we'll announce the winner's name a few days later.

This discussion is sponsored by Purina Gourmet Nature's Creations. Please note, we may request to share your comments and images with Purina Gourmet, and that comments and pictures you post here may be used by Purina in future advertising and marketing material. See full Ts & Cs here. 
This discussion has been closed.