Forum home
›
Babies
›
Baby
July 16 Babies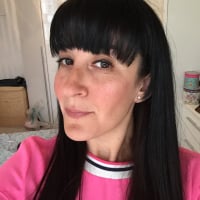 DanielleMFM
admin
Hello.
This is a new thread for the lovely folks from our Due in July 2016 Birth Club who have (nearly!) all given birth to an equally lovely baby – hurray! – and we reckon you deserve a shiny new thread to chat on. (We know there's just a couple of you left to have your baby,  please do come on over and chat here). 
If you've not been part of the Due in July 2016 Birth Club so far but have just had a baby (born July 2016), do please feel free to post and join in. They're a nice, friendly lot! 
And to kick this thread off, we've got a fabulous Miracle Blanket* (designed to make swaddling easy - see pic) to send to everyone who joins this thread in the next week or so, so get posting! 
*The Miracle Blanket has been designed to make swaddling easy. Its unique design ensures snug, straightforward wrapping with no excess fabric (so overheating is not an issue) and it has special flaps to secure baby's arms. The Blanket has no press studs, straps, Velcro or buttons, so there's no danger of scratching, and it currently retails at £19.